Acne treatment is fast turning out to be a booming industry, with a thousand anti acne solutions and acne treatment products flooding the market. Acne is one of the most unwanted dermatological conditions to have, and skin and healthcare brands are increasingly coming out with new products. This is a review of Clearasil's anti acne solutions.
What is Clearasil Ultra Acne Solutions System?
Clearasil Ultra Acne Solutions System consists of the complete skincare package that helps users get rid of painful acne with the help of cleansing toning and moisturizing. The system works well and promises to clear out acne in no time.
It is one of the most efficient and popularly used acne treatments of the current times, and has extremely good viewer ratings. The products remove acne by deep cleansing and leave skin smooth and supple.
How Clearasil Ultra Acne Solutions System work?
Clearasil Ultra Acne Solutions System does a deep pore cleansing of the skin to remove all dirt and oil build-up from skin pores and follicles. First, the stay Clear face wash is used to cleanse the face.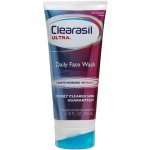 It contains a 2% salicylic acid ratio, which helps combating acne breakouts and preventing them in future. It gently exfoliates the skin and removes excess oil and dirt.
Then the Stay Clear toner is used to freshen the face up so it becomes smooth and retains its hydration.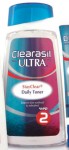 This is finally followed by moisturizing with Stay Clear lotion that helps to make skin soft and smooth. The kit also consists of an anti acne cream, the Quick Start treatment Cream that contains a 10% concentration of benzoyl peroxide.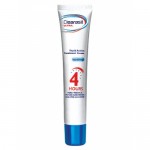 It usually works well within three days to give clearer, acne free skin. The system is to be applied both morning and evening, and the cream should be applied after the evening application of the first three products.
Hear the review of this product from a user.
Medical/Clinical Proof
Reckitt Benkiser, a well-reputed medical and healthcare brand, owns Clearasil. It has a variety of efficient skin care products that have all garnered good reviews. The active ingredients in Clearasil Ultra Acne Solutions System include benzoyl peroxide, which is medically recognized as having anti acne properties, sulfur and resorcinol.
All these ingredients, along with glycerin and other ingredients, work towards reducing acne and preventing breakouts while also leaving skin smoother and fairer. Apart from the Ultra Acne Treatment Solutions, Clearasil also manufactures a number of other anti acne treatments and products that are quite popular in their own respects.
The Price Factor
Price of this product ranges from $13.99 to $19.89. It's sold online by different merchants. According to amazon pricing, it costs $35.98. (Prices are subjected to changes) You can perhaps trust amazon and buy from there as it is a well established and trusted online merchant store.
Money Back Guarantee
Clearasil's motto is "clearer skin in just 3 days". With this in mind, the company ensures that the product is returnable within 30 days of purchase if the product does not remain true to its motto. All unsatisfactory customers can send the remaining product back along with the receipt of the product to an address printed on the box. The company offers full refund.
Pros
Clearasil is a well known name in the skincare industry and is acclaimed for making products that work. True to its tagline, the acne treatment cream does give visibly clearer and healthier skin in just 3-4 days. It reduces the pain and redness, and immediately sets to work on pimples.
User reports have also shown that the treatment makes skin look fairer and smoother. The product works for pimples, whiteheads, body acne and for mild to moderate cases of acne.
Cons
Because of the 10% benzoyl peroxide concentration, the products usually render skin extremely dry. This can be irritating if not used along with Vaseline or lotion. Ultra Acne Solutions System does not work very well for severe or aggravated acne.
It is an over the counter medication, and might have side effects if the acne is in a very severe stage, especially if the acne consists of a lot of pustules. The cleansing needs to be done extremely gently so as not to aggravate the condition.
My Conclusion
Clearasil Ultra Acne Solutions System works well for mild and moderate acne on any part of the body. It lives up to its promise of reducing pimples in 3 days and the changes are visible. If the products are used on a regular basis, skin can be smooth and breakouts can be prevented.