Waking up to a large and painful acne bump on your skin is never fun. Aside from that it's quite embarrassing, it can also be very uncomfortable, especially if you're going out for a date or you're bound to do a presentation the next day.
If you're looking for an easy way to get rid of your pimples overnight, here are some of the great solutions you can try.
1. Aspirin
Aspirin inherently has anti-inflammatory properties that can tame down your stubborn pimples. It can decrease not only the size of your zits, but the associated pain and redness as well.
To Use:
Take 1 part of aspirin and mix it with 3 parts of water. You can adjust the ratio as long as you get a paste-like consistency in the end.
Once the mixture is thick enough, take a portion of it using a Q-tip and apply on affected part. Let it sit on your skin until the mixture becomes solid and starts to fall off. Rinse with water.
2. Ice
Ice has the ability to reduce swelling and inflammation. It's actually one of the first remedies used on sports injury. This property makes it good to use even on acne.
To Use:
Take a piece of cloth and use it to wrap a good chunk of ice. Apply it on your freshly cleansed skin for around one to two minutes.
As much as possible, do not let the ice sit on your skin for too long as it can also cause some damage. If you want to get the best result, try reapplying the cloth-wrapped ice instead of holding it on your skin for a long period of time.
3. Egg whites
Egg white is great to use against acne for a lot of reasons. For one, it has an antibacterial property that can kill acne-causing bacteria. It also has a high amount of protein and vitamins that can dry up excess oil while aiding in skin repair.
To Use:
Simply separate the egg white from its yolk. With clean hands, take a small amount of the egg white and apply on the affected area. You can also use it as a full face mask to get an extra tightening effect. Wash with warm water after.
4. Turmeric
Turmeric is more than just a kitchen staple. It works great in treating acne because of its antibacterial, antiseptic, and astringent properties. It can fight existing acne while preventing new ones from popping up.
To Use:
Combine 1 part of turmeric with 1 part of honey, almond oil or milk. Mix the two ingredients until you get a nice thick consistency. Apply on your pimples and wait for 15 to 30 minutes before rinsing off.
5. Baking soda
Baking soda is slowly gaining popularity as an effective ingredient in a wide range of DIY beauty products. In fighting acne, it works by drying out your pimple so that it becomes less red and noticeable.
In using baking soda, however, you should take note that it has a drying effect. Using it too frequently or too long can cause irritation, particularly when used on extra sensitive skin.
To Use:
Take ¼ teaspoon of baking soda and add a few drops of lemon. Mix both ingredients well until they become thick enough. Apply the paste on your pimples and allow it to sit for 30 minutes. You should expect a bit of stinging, especially during the early part of the application.
6. Honey
Honey is acidic in nature, which isn't the best environment for bacteria to grow on and proliferate. On top of this characteristic, it is also known as hygroscopic. Honey has the ability to draw out moisture from your pimple to lessen its swelling and size.
To Use:
Directly apply honey on your pimples and leave it on for 30 minutes. Make sure your hands and face are clean and that you're using raw honey to get most out of its benefits.
7. Apple cider vinegar
Apple cider vinegar isn't only helpful for weight loss, but it's also great in getting rid of pimples overnight, too. For one, it has a mild astringent property that can help shed off dead skin cells clogging your pores. Aside from this, it also has a bactericidal effect.
To Use:
Take one part of ACV and mix it with 3 parts of water. Soak a piece of cotton ball into this mixture and wring out the excess fluid. Apply the cotton ball on your acne overnight or a few times each day.
8. Garlic
Garlic may have a strong scent, but don't let it make you think that it's an ineffective acne solution. In fact, this kitchen staple has almost everything you need to get rid of acne fast.
It has antibacterial, antifungal and antioxidant properties. It also has sulphur which promotes quick wound healing.
To Use:
Crush 2 cloves of garlic and let it soak in water for 15 minutes. Once they're soaked enough, you can apply it directly to your pimples for around 10 to 15 minutes. Wash with water after.
9. Epson salt
Epsom contains a good amount of magnesium and potassium, which can dry pimples really fast. It's great to use on both face and body acne. This natural acne remedy can also absorb excess oil to dehydrate bacteria clogging your pores.
To Use:
In one cup of water, add two tablespoons of Epsom salt. Soak a piece of cotton ball in the mixture and once it's soaked enough, you can wring out the excess water. Apply the cotton balls on your skin and leave it on for a few minutes before rinsing off with water.
10. Lemon juice
Lemon juice provides excellent results when it comes to drying out pimples. It has acids that can kill off bacteria and a mild astringent property to constrict or shrink your pores. Aside from clearing your acne, it's also helpful in fading away stubborn acne scars.
To Use:
Wet a piece of cotton ball with fresh lemon juice. Apply it directly on your acne and let it stay on your skin overnight. You can also rub an actual lemon fruit to your affected zones for better results.
Conclusion
It's normal for people to develop acne from time to time. This, however, doesn't mean that you should allow it to take over you and the most important milestones of your life. With these easy-to-do acne remedies, you should be able to clear your blemishes as fast and as naturally as possible.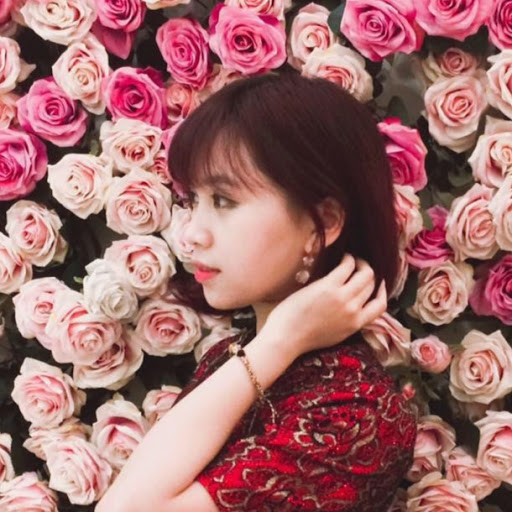 Author's bio:
Hannah Do is the founder of Thank Your Skin, a beauty blog dedicated to provide honest skin care advice and information. She aspires to help her readers achieve their most beautiful skin by sharing personal tips learned through both years of experience and thorough research. Check out her latest article about
Best Vitamin C Serum
. You can find her on
Twitter
,
Pinterest
and
Facebook
.